Please sign my guestbook! I would love
to know you had been here.
Please read what our guest book host says:
"When someone posts a message, it takes them to a
page that asks them to verify letters in an image (which is what most
people use in cases like this). When they type in those letters and click
submit, it will post their message. There were spammer programs adding
filth and porn and advertisements all over our guest books."
Guest Book No. 1

Thank you for visiting!
Sadly, an invasion of thousands of spams destroyed my original guest book that had all my visitors' entries from the time this web site began. It's hard to imagine how small some minds are that have nothing better to aim toward than destroying a guest book!
Heart 2 Heart was the
'featured site of the week'
10/13/03
at
The "Handkerchief" has been anointed and prayed over by several believers who care about you and want to help you realize your full potential in Christ Jesus Our Lord.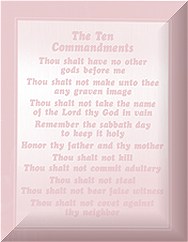 Word Search
Strong's Concordance, Vines,
Commentaries, etc.

Heart 2 Heart is created and maintained by:
For Delores Adams
If you are in need of a website , please email me.
Creative graphics made just for your site
My prices are very affordable! :-)


Midi by:
Bruce DeBoer
Copyrighted and used with permission