I pray you will be blessed by your visit.
Check back often for new updates.
If you would like to be on our mailing list to receive our newsletters and updates,
Heart 2 Heart is the
'featured site of the week'
10/13/03
at
There's Good News
With the writings of:
Delores, Freddy & Diane and Guest Writers
Index to Pages
Most recent pages are listed at bottom
(Click above for most recent page)
Bloom Where You Are Planted~Or Transplanted
Can You Sleep Through The Storm
The Search For A Perfect Friend
Who Can Find a Virtuous Husband and Father
Crossing Over To The Other Side
Reflecting the Light of the Holy Spirit, Freddy
Are Hypocrites Hindering You?, Diane
Forgiveness, Freddy
~Thoughtful Words For The New Year~
~Romance~
Leaving The Condemned Building
As Guest Writer at Other Websites
"Word Of Life Ministries" Web Site
"His Anointed" Web Site
"Wings of Faith Web Site" (Mary Mizrany)
"Joy For All" Web Site
The "Handkerchief" has been anointed and prayed over by several
believers who care about you and want to help you realize your full potential in
Christ Jesus Our Lord.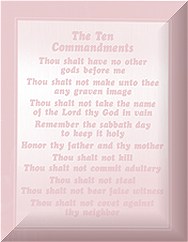 Word Search
Strong's Concordance, Vines,
Commentaries, etc.

Midi by:
Bruce DeBoer
Copyrighted and used with permission

Heart 2 Heart is created and maintained by:
For Delores Adams
If you are in need of a website , please email me.
Creative graphics made just for your site.
My prices are very affordable! :-)